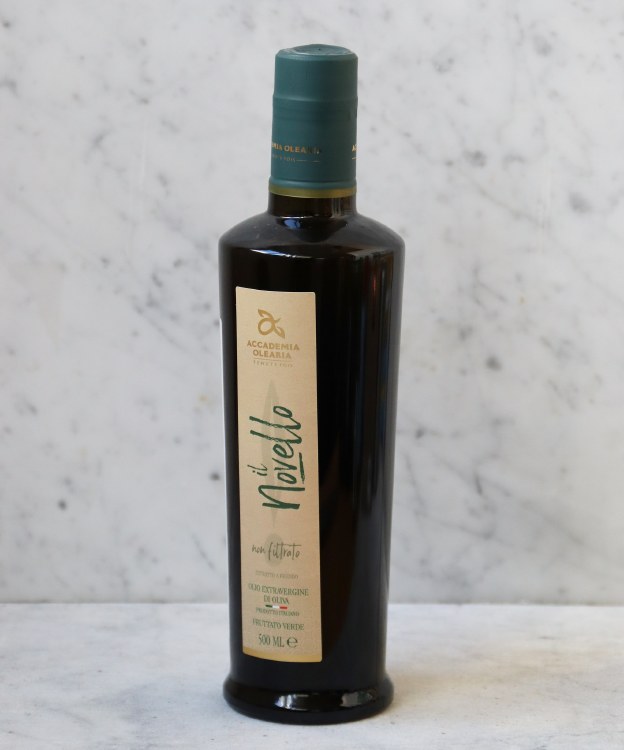 Accademia Olearia Olio Novello 2023
The best, freshest olive oil you will ever have!
$36.99
Olio Novello is the first olive oil of the new harvest, freshly pressed and immediately bottled to retain its lively fragrance. The new oil is neither filtered nor decanted, thus obtaining a fresh and intense green olive oil with a high phenolic concentration. This is all a fancy way of saying it is the best tasting, freshest, most distinct olive oil you will ever have...ever. Intensely green and electric in flavor, it is the perfect oil for dressing salads, soups, fish and grilled meats. Don't miss this oil, when it's gone its gone!