Bunches & Bunches Smoked Oaxacan Mole Sauce, 15 oz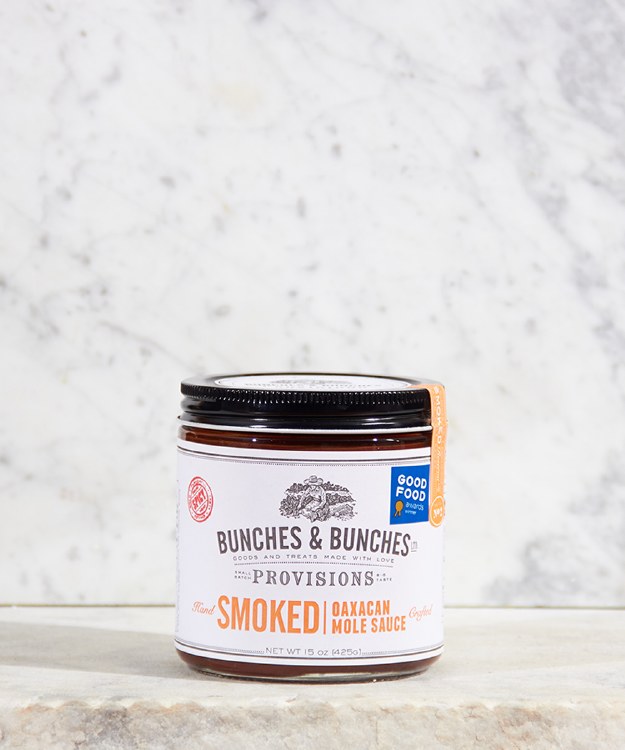 Bunches & Bunches Smoked Oaxacan Mole Sauce, 15 oz
$18.99
Based in Portland, Bunches & Bunches is a gourmet line of sauces and cookies created
by chef Tamalpais Roth-McCormick. Their Smoked Oaxacan Mole Sauce is made with
Oaxacan smoked chiles, tomatoes, onions, garlic, and spices. Simmered for hours and
finished with fresh lime juice and cilantro, this sauce will remind you of the best
Oaxacan cuisine you've tasted. Simmer chicken or pork in it for Oaxacan tacos, or
brush it over steaks on the grill for a Mexican BBQ. Also great as a dipping sauce.