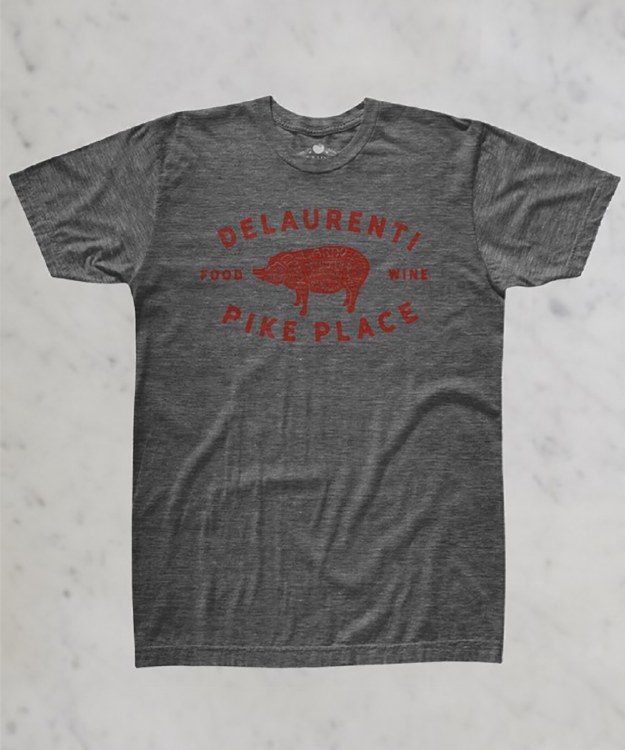 DeLaurenti Classic Pig T-Shirt
Designed by Mystery Made in West Seattle!
$25.00
You say you don't know what part of the pig your favorite cured cuts of meat come from? Well, you will now when you are wearing them on your chest! No skimping on the materials here. This is a top quality tri-blend shirt with a soft feel and a perfect fit. It's not too tight, but won't get in your way when you're cooking pasta or riding your bike! We're proud to say it was designed by the guys at Mystery Made in West Seattle!