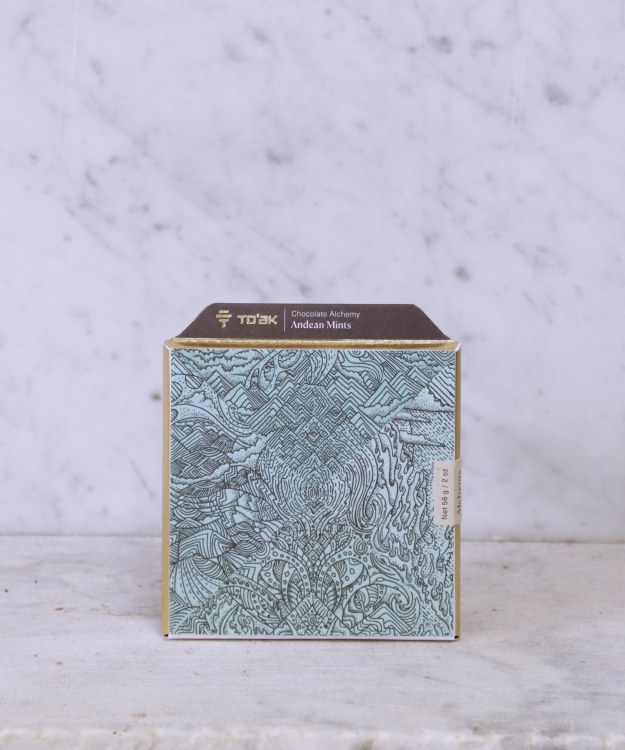 To'ak Alchemy Andean Mints, 56g
65% dark chocolate with medicinal mint!
$17.99
To'ak Chocolate is renowned for making some of the rarest and most expensive chocolates in the world using the heirloom Nacional variety of cacao. 
This bar is part of their Alchemy Selection - a limited edition series of imaginatively flavored chocolate bars. The collection takes you on a journey through the unique culinary traditions and rare ingredients of four vital ecosystems in tropical South America: the Amazon rainforest, Andes mountains, Pacific coast, and Galapagos Islands. These expertly crafted dark chocolates have a 65% cocoa content and are infused with an array of unique flavorings.  

This bar is a unique reflection of the rich sensations and aromas of medicinal mints that grow in the Andes regiona, including Ecuadorian Tipo, Peruvian Muna, Sunfo & Yerbabuena. Cool, clean & refreshing!